***Please use our office address, 718 Buffalo Creek Road, Lake Lure to calculate distances to destinations of interest. All mileage stated below is of approximate value***
****Please visit our Travel Guide Page for more website links!****
Tryon International Equestrian Center (Approx. 20 miles from our Office)
Selected to Host FEI World Equestrian Games™ 2018
A small town atmosphere where cultural and intellectual life flourishes side by side and highlighted by the international equestrian world of show jumping and eventing, dressage, steeplechase, and carriage driving. Destined to become recognized as one of the premier centers in the equestrian world, this new facility opened in June 2014 with sanctioned shows and initial supporting amenities.
 http://www.tryonhorseshows.com;  https://tryon2018.com/
Chimney Rock State Park (10 miles from our Office)
Take a deep breath of refreshing mountain air, become invigorated by our hiking trails, and let your cares fade away in the cool mist of Hickory Nut Falls. This is the perfect place to reconnect with nature and spend time with family and friends. Only minutes from Lake Lure, Chimney Rock offers the best of the mountains in one place – spectacular 75-mile views, hiking trails for all ages, and a 404-foot waterfall.    Chimney Rock & Chimney Rock State Park
Broad River Gems and Mining Co. (4 miles from our Office)
The flume is open. You are invited to visit our shop, where you will see an outstanding assemblage of unique jewelry, gift items, mineral, meteorite, and fossil specimens from around the world. Feel free to browse, or ask questions about our displayed items, or rocks & minerals. We have a small but growing collection of museum quality specimens on display for your viewing and educational pleasure.  Broad River Gems & Mining Co.
The Beach at Lake Lure  (8 miles from our Office)

Relax under the sun, float on the water, build sand castles with your children, or picnic with friends and family. These are just a few of the simple pleasures of the Beach at Lake Lure. For a soaking good time visit our water park, a place which brings out the child in all of us. Soaking games, a water slide, and the water wars make the water park wet fun. Admission to the water park is included in the admission price of the beach. Lake Lure Beach & Waterpark
Riverside Village Motel & Shops (3.5 miles from our Office)
Restored 40's/50's roadside motel located just 2.5 miles east of Lake Lure alongside the Broad River on historic US Hwy 64/74A. All rooms are decorated with vintage furnishings & each room has a different theme. Great getaway – cozy seating areas gathering room rocking chairs on the porch! Gathering room features a kitchen with refrigerator, microwave, coffee maker, teapot & more. Nearby hiking, boating, fishing, horseback riding, restaurants & not to mention on-site antique & gift shop & ice cream shop! *All rooms are non-smoking.* Ask about our pet policy.
6088 US Hwy 64/74A, Lake Lure, NC, 28746
Phone: 828-625-2900
The Right Track Toy Train Museum (7 miles from our Office) 
This museum was the brainchild of Peggy Keyes. In 2007, Peggy lost her husband, Larry, of 47 years to pancreatic cancer. Larry was a life-long toy train collector and enthusiast. To honor his memory, and raise funds for pancreatic cancer research, Peggy, along with a myriad of volunteers, set up this museum in the picturesque town of Lake Lure, in the western mountains of North Carolina. Come see trains from the early 1900s to the present. There are several tracks set up with working trains, and visitors can work the trains themselves! There is a separate train room for our youngest engineers, complete with push trains, engineer costumes, and coloring pages! There is also a small gift shop where visitors can get anything from Christmas ornaments to train sets, from baby clothes to train whistles! This museum is fun for every member of the family no matter how young or young at heart! The entrance fee is a $5 donation per person. Children 2 and under are free. 100% of your donation goes to The Pancreatic Cancer Action Network. Come join us in the fun!
2414 Memorial Highway (Rt 64/74)
Lake Lure, NC 28746
righttrackmuseum@gmail.com
Canopy Ridge Farm Outdoor Adventure Park (3 miles from our Office)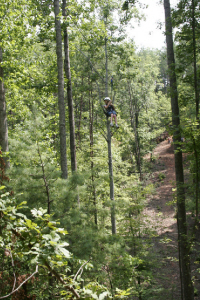 Come soar through the lush green forests of the Blue Ridge Foothills and gain a new perspective on a truly unique and exciting experience in nature. The adventure park is nestled on 60 acres in the beautiful Hickory Nut Gorge, just a stone's throw from Lake Lure. The adventure tour consists of 6 zip lines that are each designed with exhilarating features including  Zip Zilla which is over 1000 feet long and engineered for speed. It's pure adrenaline!   http://canopyridgefarm.com
Lake Lure Adventure Company (8 miles from our Office)
The Lake Lure Adventure Company is dedicated to providing a safe, fun, exciting, and adventurous experience on Lake Lure. Whether you are vacationing, day-tripping, or a local, we offer water skiing, wakeboarding, fishing trips, and kayaks/paddle boards and boat rentals. Our staff is well schooled in hospitality as well as water sports instruction, and will make you feel in your element.  Lake Lure Adventure Company
Lake Lure Tours (8 miles from our Office)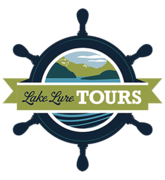 Discover the beauty and charm of Lake Lure. Relax on one of our covered tour boats while your skipper guides you past local attractions and landmarks such as the locations used in filming the popular movie Dirty Dancing and the recently restored historic 1927 Lake Lure Inn and Spa. Listen to the legends, and learn about the natural and cultural history of Hickory Nut Gorge, home to Lake Lure, North Carolina. Lunch and dinner cruises are also available.   Lake Lure Tours & Marina
Lake Lure Arts & Crafts Festival (8 miles from our Office)
75+ Artisan Vendors ~ 12 Food & Refreshment Vendors ~ Continuous Entertainment Program ~ Kids Zone ~ Gorgeous Mountain Setting on Lake Lure! Our Arts and Crafts Festivals have been a Lake Lure North Carolina tradition since the 1980's. Held twice a year in May (Spring) and October (Autumn) Our festivals accept only artisans who sell their own hand-made creations at the festivals.
2018 Festival Dates: Spring May 26 – 28 and Autumn October 20-21   Lake Lure Arts & Crafts Festival
Apple Valley and Bald Mountain Golf at Rumbling Bald (2 miles from our Office)
The Apple Valley course is a Dan Maples creation, and is called one of the most beautiful mountain courses around by Golf Digest's "places to play." Apple Valley's length provides a number of opportunities for spectacular drives. It's after the drive where golfers need to think clearly to score well. Well-positioned bunkers and undulating terrain present a variety of tough shots to golfers of all abilities.
Bald Mountain was built in 1968, it's name comes from the rock-faced cliffs towering over the course and visible for most of your round. Despite its tremendous scenic views, it will be the less prominent features that command your attention to score well here. With well-guarded greens and tight fairways, golfers must be precise with their drives and approach shots. Bald Mountain is a true challenge in a lovely setting. The course is popular for all ages and abilities.  http://www.rumblingbald.com 
Annual Vintage Tin Car Show in Lake Lure ~ October 6, 2018 
(6 miles from our Office)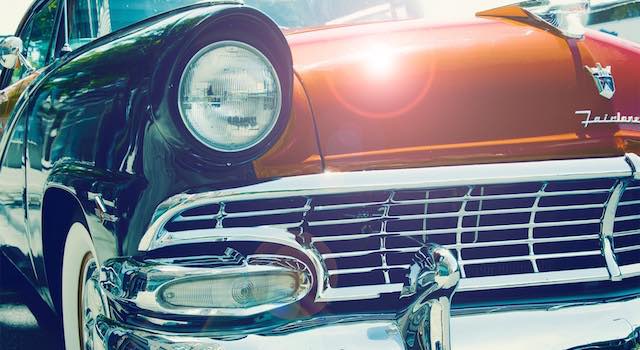 This annual car enthusiast event is held the first weekend in October every year. The Vintage Tin Car Show is truly the one show you do not want to miss, and its 18th year will be no exception. The show features exceptional quality entrants from all over the southeast. For 2015 over 250 top quality vintage autos and trucks (1982 & older) will be competing for top prizes in over 35 categories. Come for the day or stay for the weekend, you will certainly enjoy the show and all the scheduled activities along with the beautiful autumn in Lake Lure and the Blue Ridge Mountains.
Boulderline Adventure Programs (10 miles from our Office)
We offer outdoor adventure programs through guided zip line tours, climbing tower sessions, and to add some adrenaline to top off your adventure take a ride on our giant hillside swing or Zip Line at NIGHT! Our programs meet A.C.C.T. standards and are high quality, family-oriented programs at an affordable price.Boulderline Adventure Programs is one of the few zipline programs that is accessible to children AND adults. For family fun in the gorgeous mountains of Western North Carolina, Boulderline is the place to come! http://boulderlinezip.com
Dittmer-Watts Nature Trail Park (5 miles from our Office)
Dittmer-Watts Nature Trail Park is a walking trail system of approximately three miles of looped natural surface trails of varying difficulty over rolling terrain. The trailhead is on NC Route 9 Highway across from Ingles Markets. The trailhead has graveled parking for approximately 20 vehicles. The trails are wide, family-friendly and well marked. Trail maps are available at the park entrance and at the Visitor Center at Morse Park or you can download the brochure here. It includes a trail map. Strategically located along the trails are benches, a covered picnic shelter, and three other picnic areas. The park offers a intimate exchange with nature through a woodland hike experience. It is an ideal spot for bird enthusiasts, couples and pet owners.
The Buffalo Creek Park – Bike and Hike – Lake Lure (8 miles from our Office)
Park Highlights: Phase One of what is officially being called Buffalo Creek Park and Lake Lure Summits Trail System is now open. The park was designed for mountain biking with switchbacks, berms, and rollers for jumping, but it is a multi-use park ideal for hikers, trail runners and nature lovers too. This is the only bike trail system of its kind within 20 miles. When fully developed there will be 10 miles of trails, with this first phase being a 3-1/2 mile loop. There are multiple creeks along the trail with well-built bridges to walk or ride over. Along the way, you have many views of Lake Lure and the adjacent Young's Mountain. With every step up the trail, these views become more majestic. About halfway up the trail you will also encounter a huge boulder field that may very well become a popular climbing spot as we met two guys that were out there for that exact reason. All in all, the trails are very well made and maintained which makes this a must do trail hike or ride in Lake Lure, NC! http://www.aroundlakelure.com/buffalo-creek-park-lake-lure-nc
The Biltmore Estate (33 miles from our Office)
A visit to the 8,000-acre estate in the mountains of Asheville, North Carolina provides limitless fun. Your admission includes self-guided tours of the breathtaking Biltmore House and Gardens, and the Antler Hill Village featuring the Winery, The Biltmore Legacy, Village Green, and Farm. Play in our backyard with an array of outdoor activities,  indulge in one-of-a-kind shopping experience, or take in a concert, and don't forget to savor our restaurants' exceptional fare. Visit Biltmore in the Blue Ridge Mountains of Asheville, NC. http://www.biltmore.com
 Moonshine Mountain Snow Tubing Park (33 miles from our Office)
Moonshine Mountain Snow Tubing Park is located in Hendersonville, NC. Offering the best and steepest snow tubing in Western North Carolina. With over 500 feet of fun & excitement for all.   YES, WE MAKE OUR OWN SNOW!! 
Check the calendar for dates and we will see you in the snow!!  http://www.moonshinemountain.com
Riverside Riding Stables (7 miles from our Office)
Riverside Riding Stables offers a variety of activities for folks of all ages. Swim With Your Horse!! 2 Hour River Rides or Guided Trail Rides. We are located in beautiful Western North Carolina, nestled around Lake Lure. Take a few moments to browse our site. This is an adventure you don't want to miss. Riverside Riding Stables, making great family vacation memories. http://www.riversideridingstables.com
Dirty Dancing Festival ~ August 24-25, 2018 (8 miles from our Office)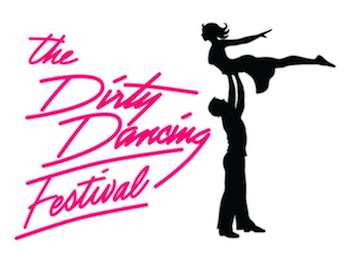 The Dirty Dancing Festival was founded in 2010 in the beautiful town of Lake Lure North Carolina, where much of the classic film Dirty Dancing was filmed. With the support of Lionsgate Films, the blessing of Eleanor Bergstein (the original writer of the film), and several of the film's cast and crew, we move into our 3rd Annual festival! Founded by former dancer-turned-event producer Jo Beyersdorfer of JNB Marketing & Events, and PR-guru Michelle Yelton of The McConnell Public Relations (Michelle is also a full-time resident in Lake Lure!), the festival kicked off with over 1,000 attendees in 2010. In 2011 JNB took over the direction of the festival, and still produces the event today. In 2013, the Dirty Dancing Festival became an official event of the Pancreatic Cancer Action Network. A percentage of all ticket sales, as well as onsite fundraising efforts, will be donated to help find a cure for Pancreatic Cancer.  http://www.dirtydancingfestival.com
Lake Lure Fishing Excursions (8 miles from our Office)
My full size boat "Lure of the Lake" is decked out in all the fishing and comfort amenities including: dual fishing decks that allow for numerous fishermen, remote control (pilot) trolling motor, advanced fish finder, two live-wells, couch-style seating for 12, a Bimini top to shade us from the sun, on board table, freshwater sink, trolling pole holders, rod storage, cup holders, ample storage for belongings, non-skid fishing surface, flat deck bottom, and walk through interior. Please visit our website for more info on our fishing trips.  http://www.lakelurefishingexcursions.com
Western North Carolina Air Museum (34 miles from our Office)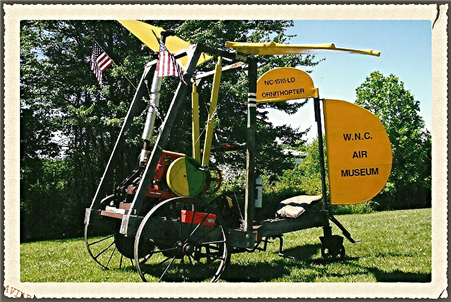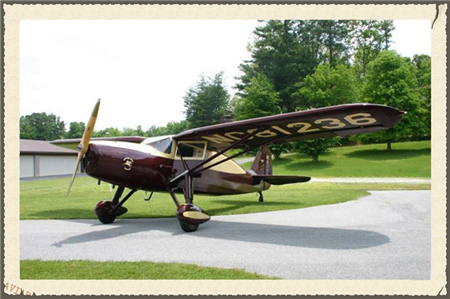 Do you remember the roar of a big radial aircraft engine thundering into life?  Or maybe you only have heard about it from Grand Dad's reminiscences.  Well, it is still alive, and you can come hear it again here at the Western North Carolina Air Museum.Come see what it was like: When airports had grass strips and didn't have fences. When you could wash the airplanes for a ride, and when you could walk right up to the flight line and see, touch, & smell the excitement, up close & personal… come back in time to the Western North Carolina Air Museum.  http://www.westernnorthcarolinaairmuseum.com
Waterfalls of North Carolina (Various)
Hickory Nut FallsHickory Nut Falls is possibly the most famous of the NC Waterfalls. Known for being the tallest waterfall east of the Mississippi River, Hickory Nut Falls plummets more than 400 feet and is found in Chimney Rock Park, NC. Created from the fast flowing waters of the Rocky Broad River, Hickory Nut Falls flows through a series of cascade pools before crashing down the cliff sides of the Hickory Nut Gorge. Several North Carolina Hiking Trails are found at Chimney Rock Park; they lead to this majestic Western North Carolina Waterfall. Looking Glass Falls Looking Glass Falls is one of the NC Waterfalls located right alongside Highway 276. Visible from the road, Looking Glass Falls often resembles a mirror in the winter time when this 60-foot waterfall is frozen over. Nearby to Looking Glass Rock, this is one of the NC Waterfalls that is located within the Pisgah National Forest NC. Bridal Veil Falls Bridal Veil Falls NC is located in the nearby Nantahala National Forest and is also one of the NC Waterfalls that you can see from the highway. Located just off Highway 64, Bridal Veil Falls is a beautiful natural display that flows just near Highlands NC. Spraying over the cliffside ledges, Bridal Veil Falls resembles a bride's long flowing, translucent veil, and is aptly named. Triple Falls Triple Falls is a set of three fast flowing NC Waterfalls located in nearby Transylvania County. Transylvania County NC and Brevard North Carolina are known as the Land of the Waterfalls, and it is a place filled with more NC Waterfalls than anywhere else. There are two great views that you can see of Triple Falls; one at the base and one at the top that allows you to see all three cascading NC Waterfalls.
For more waterfalls:
http://www.visitnc.com/waterfalls
Overmountain Vineyards
Overmountain Vineyards is a boutique winery that sits on a 70-acre family-owned farm in Tryon, North Carolina. OMV grows 16 acres of French vinifera focusing primarily on Petit Manseng, an elegant aromatic white originally from southwest France as well as red varietals Cabernet Sauvignon, Cabernet Franc, Merlot and Petit Verdot. 2 acres of organically grown blueberries are also under cultivation for future winemaking. We use primarily estate grown fruit.   Our tasting room is open year round. During our high-season (from bud-break in the Spring through harvest in the Fall) we feature an Event Series with live concert performances, local food and always a great time! During the cooler months, our communal fire-pit is a popular place for gathering. The front porch offers stellar views of the Foothills and we have many areas from secluded, intimate settings to places for larger groups and gatherings available.
http://overmountainvineyards.com
New Beginnings Historic Farm (5 miles from our Office)
 The farm dates back to the early 1900's, where locals came to purchase their milk, cheese, and meat.Currently owned by 
John and Sheri Crenshaw
, the farm is being restored to its historical roots as a working farm specializing in heirloom plants, herbs, and heritage breed farm animals. We are happy to provide the perfect mountainside setting for your destination wedding or special private event. We'd love to have you come visit and take a tour of the farm. Join us for an afternoon of fun and relaxation at the farm hosted by Tickety Boo Tea Room. Please join us for tea or get in touch to schedule a tour! First Sunday of the Month.
Andrew Stephenson Pottery and Pontoon Boat Rental (6 miles from our Office)
Yes, we are a pottery http://ajspottery.com but we also rent a Pontoon Boat on Lake Lure. Here are the rates for 2017. Rental Week $1500 (Sunday morning-Friday evening) Day $500 (8 hours), *we will rent for multiple days. $250 for each additional day. For example, a 3-day rental would cost $1000 with 2 overnights and the rental would start at 10am on the first day and end at 5pm on the last day. You must have a slip on the lake for multiple day rentals. Half day (4 hours, 9am-1pm or 2pm-6pm) $260 Half days are not reserved. Call the day before you would like to reserve it and it is first to come first serve based on availability. All life jackets are included. We are licensed and insured. The boat is a 24' pontoon with a 75hp Honda 4 stroke and seats up to 14 though 10-12 is a comfortable max. We will deliver the boat to you and pick it up from you (in some cases I may ask for a ride back by boat to my slip). Please call or text Andrew at 828-712-3134 for availability and booking or send an email to potterswheelnc@hotmail.com
Please visit these sites for more to do:
 Town of Lake Lure
Town of Black Mountain
City of Asheville
City of Hendersonville
****Please visit our Area Links Page for many more attractions!****